Lapis Re:LiGHTs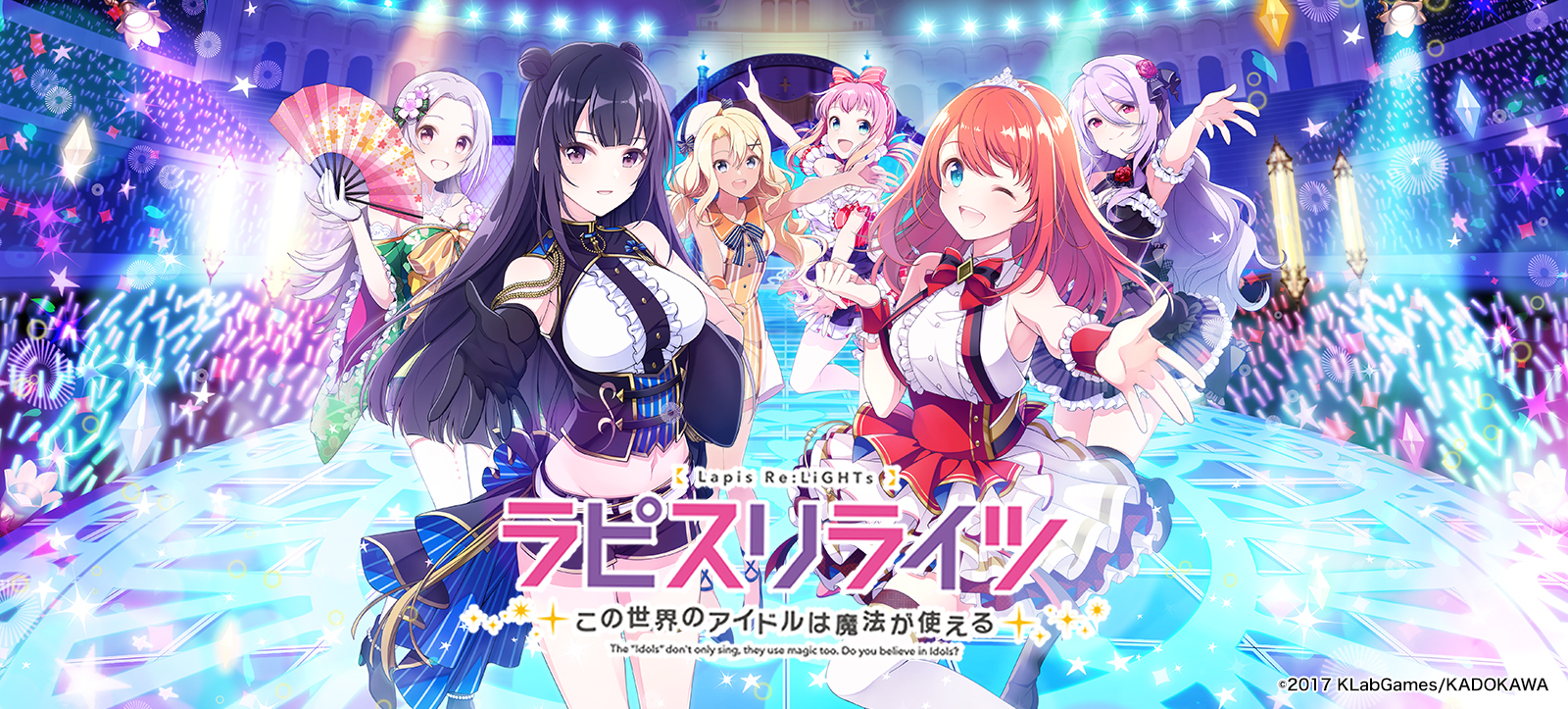 A cross-media project built on the themes of "magic" and "pop stars"!
A project spanning across different media
Stories of parallel worlds where something is slightly different ──
ANIME: 2020 TV animation!
The TV anime "Lapis Re:LiGHTs" aired in 2020!
Now available on Blu-ray!
BOOK: See a new side of the witches in comicalize and novelize!
The comics feature different stories than from the anime and game!
The novels let audiences check on the daily lives of the witches, similar to the game world!
EVENT & LIVE: Decorate and color the stage through Cheering
The unique Lapis Re:LiGHTs stage reacts to fan interactions and cheering with realistic light sparkles!
Latest News | Twitter Feed
©2017 KLabGames ©2017 KADOKAWA CORPORATION
* All other trademarks or registered trademarks are the property of their respective owners.