aoppella!?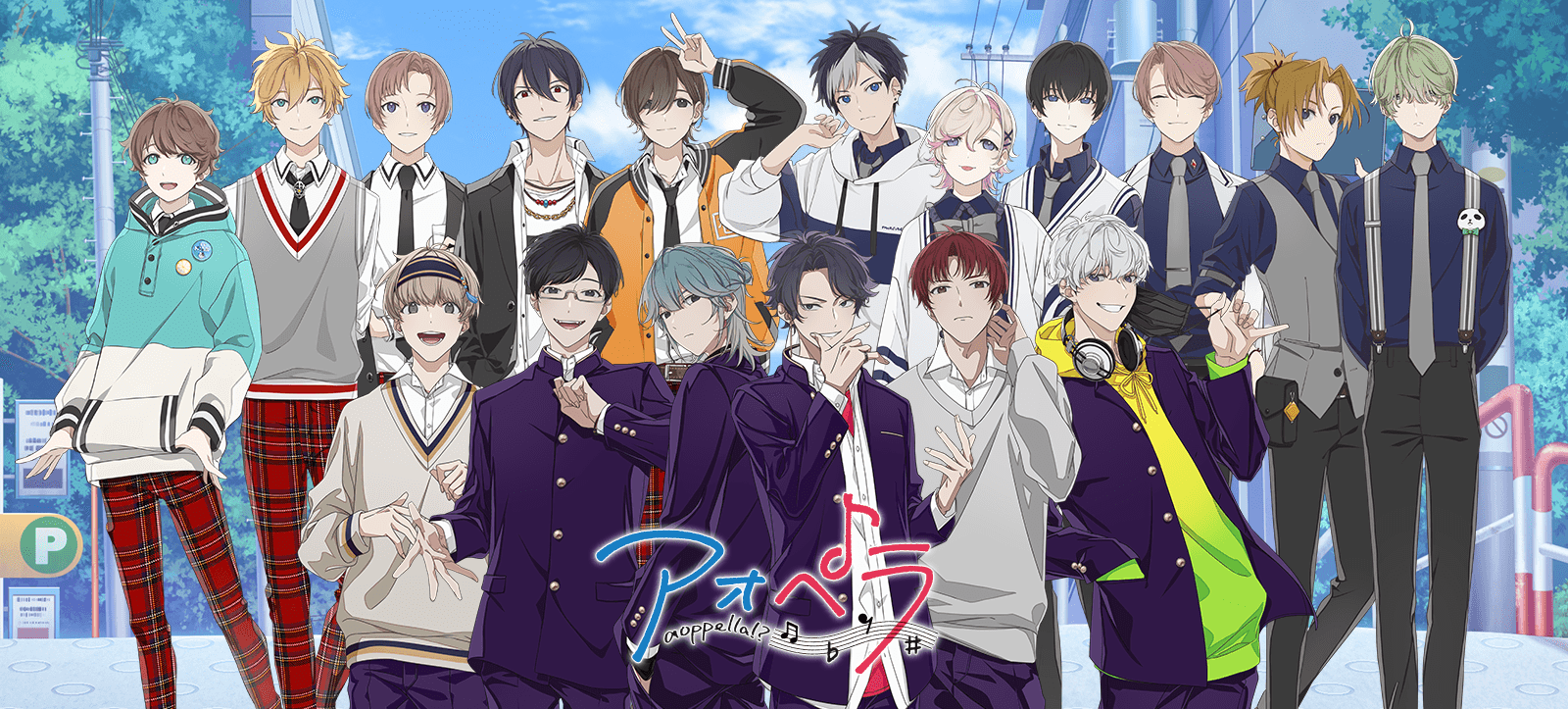 A multimedia music project built on the theme of "a cappella"!
Songs and voice dramas will be mainly unveiled via social media!
Follow the official YouTube for J-pop cover songs, original music videos, and character introduction voice clips!
Future plans are in place for CD releases and original merchandise.
Story
It was on that unforgettable day that the boys found themselves changed.
In front of them were ordinary high school students just like them. There were no flashy costumes or musical instruments.
But the moment they began to sing a surreal harmony filled the air and the crowd went wild.
"We want to sing like that! We want to shine, too!"
High school students captivated by the art of a cappella aim for the top in the exclusive high school a cappella contest, "Aoppella".
The boys try to perfect their pitch as the show is about to begin!
Otowa Public High School
An up-and-coming a cappella club formed around the group leader, Hajime Suzumiya.
Kanadezaka Private High School
A talented a cappella club that centers on the lead vocalist, Maito Coresawa.
Latest News | Twitter Feed
* All other trademarks or registered trademarks are the property of their respective owners.