KLab to Develop a New Touhou Project Spin-Off Mobile Game for Worldwide Distribution! Pre-Registration for Simplified Chinese Version Starts Monday, April 26!
KLab Inc.(TSE Prime Market: 3656)
Tokyo, Japan - April 26, 2021 - KLab Inc. (Head office: Minato-ku, Tokyo, President & CEO: Hidekatsu Morita, hereinafter referred to as "KLab") has received an official license from Team Shanghai Alice to create a spin-off based on the "Touhou Project" for worldwide distribution. The game is currently being jointly developed with DOBALA GAMES (Headquarters: Shanghai, China, Representative: Donglin Liu).

Furthermore, the official simplified Chinese title for the game has been announced as 弾幕幻想 (official English title undecided). Starting Monday, April 26 pre-registration for the game will begin in Mainland China. The simplified Chinese version will be published by Gave game (Android) and 37 Interactive Entertainment (iOS).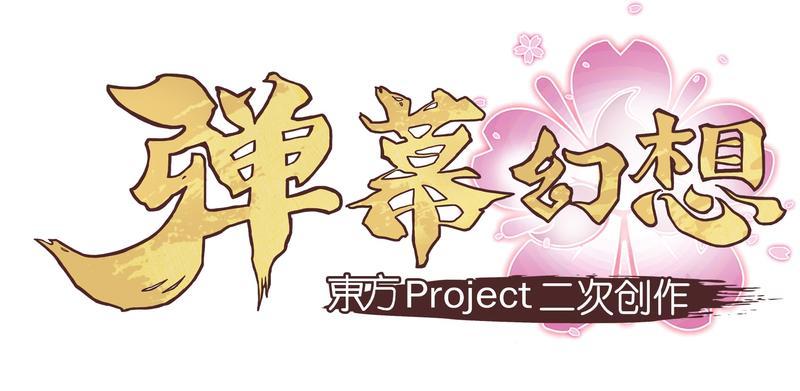 Progress on future development and publishing in other distribution areas will be announced when available.
Business Model
KLab aims to generate revenue opportunities by promoting the "Overseas Game Development Support Model". This model is defined by obtaining licenses for games from Japanese IP holders who are aiming to generate overseas revenue by developing games jointly with overseas developers.

KLab strives to expand its business through the implementation of Universal IPs and Global Growth, as part of two of KLab's 3 Pillars business strategy, by leveraging its current knowledge of relationships with IP holders and overseas marketing.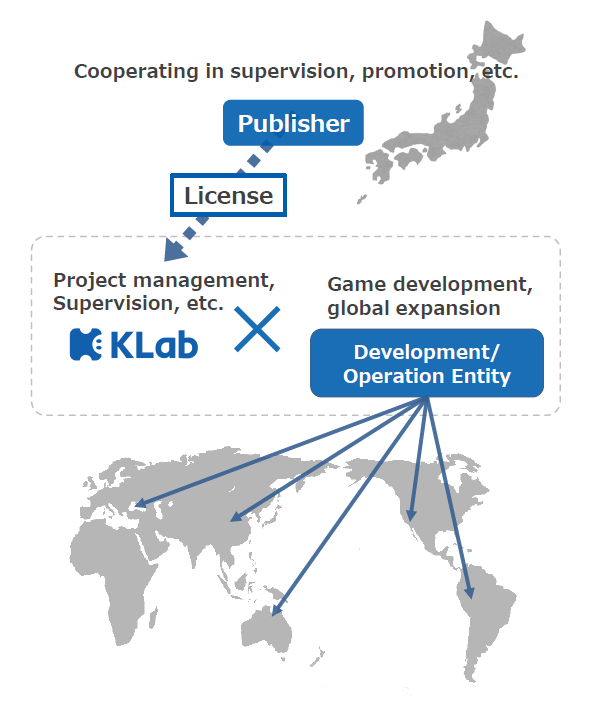 弾幕幻想 Official Social Media Accounts
Official Weibo Account: @弹幕幻想
Official WeChat Account: 弹幕幻想
*Pre-registration from outside of Mainland China is not possible.

Copyright:
©Team Shanghai Alice © KLabGames ©DoBaLaGames ©37Online ©GaveGame
弾幕幻想 Game Overview
弾幕幻想 (official English title undecided) is a side-scrolling action shooter. Players can fire barrages to defeat enemies, build their characters, and play with various other elements. This game is a spin-off based on the "Touhou Project" created by Team Shanghai Alice through an official creator license.

The game story begins when the peace in Gensokyo is once again disturbed. A strange magical presence is invading Gensokyo and causing the yokai to go berserk and destroy everything. The girls must set out on a journey to discover the heart of this disturbance and save Gensokyo from disaster.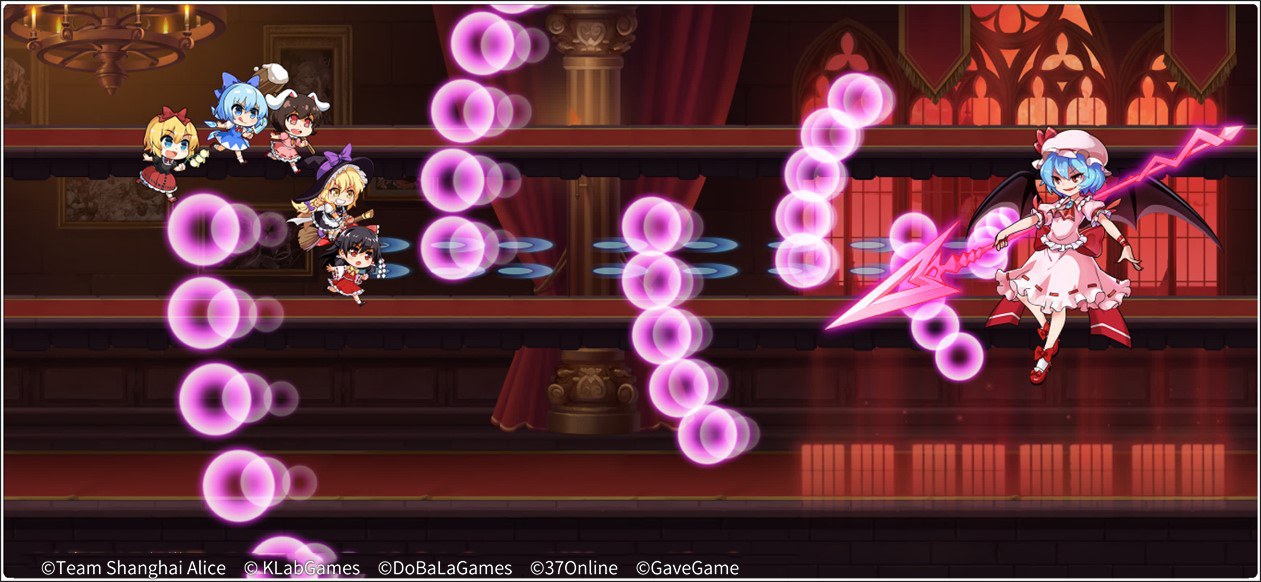 *Image represents a game still under development.
About "Touhou Project"
The "Touhou Project" is the name of the series created by the doujin circle Team Shanghai Alice and set in the fictional world of Gensokyo. The core of the series is the bullet hell shooting game genre and is produced by ZUN who runs Team Shanghai Alice. Almost everything from the story, characters, programs, and sounds were created solely by ZUN. In addition to the shooting games, ZUN has also written novels and original manga has been produced based on the series.

The setting of the series, Gensokyo, is a world isolated from this one, where different races such as fairies, youkai, demons, ghosts, and gods as well as humans and animals all reside. The unique character stories, beautiful barrage brought to life in the games, and the catchy songs continue to be popular and attract numerous fans not only from Japan but all over the world.
About DOBALA GAMES
Company Name: 上海咚巴啦綱络科技有限公司/DOBALA GAMES
Representative: Donglin Liu
Head Office: Shanghai, China
Business Overview: Game development and operation centered on the mobile platform. We are passionate about developing games every day so that as many users as possible can experience innovative and exhilarating games.
Founded Date: January 31, 2019

*All other aforementioned company, product, and service names are trademarks or registered trademarks of their respective companies.
*Some of the images have been revised. (April 30, 2021, 11:30 JST)
About KLab
KLab is a leader in online mobile gaming. Founded in 2000 and headquartered in Tokyo, the company is listed on the Prime Section of the Tokyo Stock Exchange. KLab has consistently ranked as one of the top 52 grossing game publishers worldwide since 2012. With its emphasis on quality and innovative games, KLab continues to grow at a rapid pace, expanding beyond the Japanese market with an office in Shanghai. For more information about KLab, please visit http://www.klab.com/jp/english/.