"Lapis Re:LiGHTs" TV Anime Premieres July 2020
KLab Inc.(TSE Prime Market: 3656)
Tokyo, Japan - May 12, 2020 - KLab Inc., a leader in online mobile games, together with KADOKAWA CORPORATION announced that the TV anime for its cross-media project Lapis Re:LiGHTs, built on the central themes of "magic" and "pop stars", will premiere in July 2020.

The second trailer for the Lapis Re:LiGHTs TV anime is now available on the official YouTube channel. Be sure to check it out.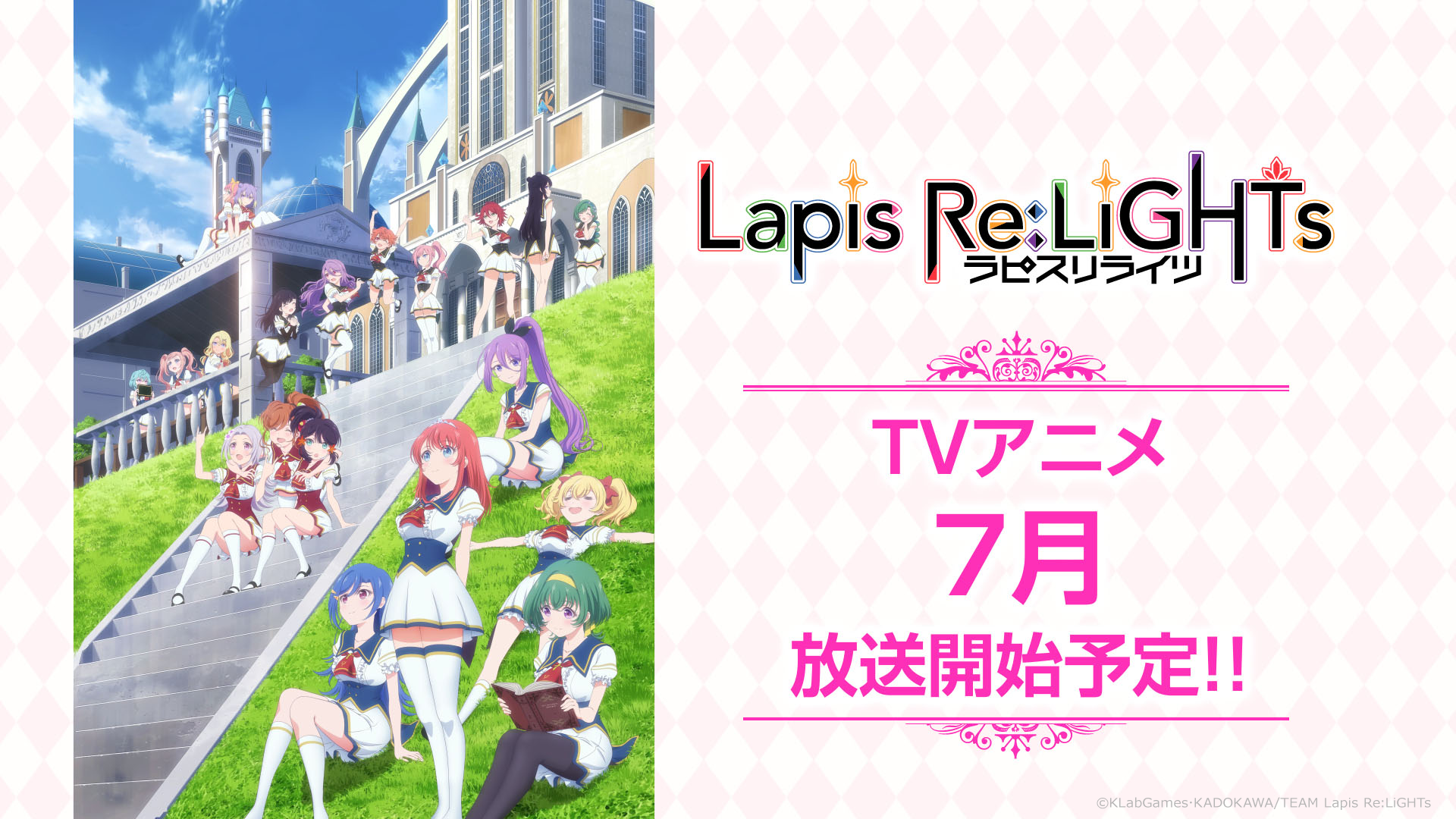 2nd Trailer and Key Visual Released for "Lapis Re:LiGHTs" TV Anime Set to Air in July 2020
The Lapis Re:LiGHTs TV anime will begin broadcasting in July 2020. Please enjoy the second TV anime trailer for a preview of the latest footage.

2nd TV Anime Trailer Link:
https://youtu.be/vWgJnDXS5IU


TV Anime Key Visual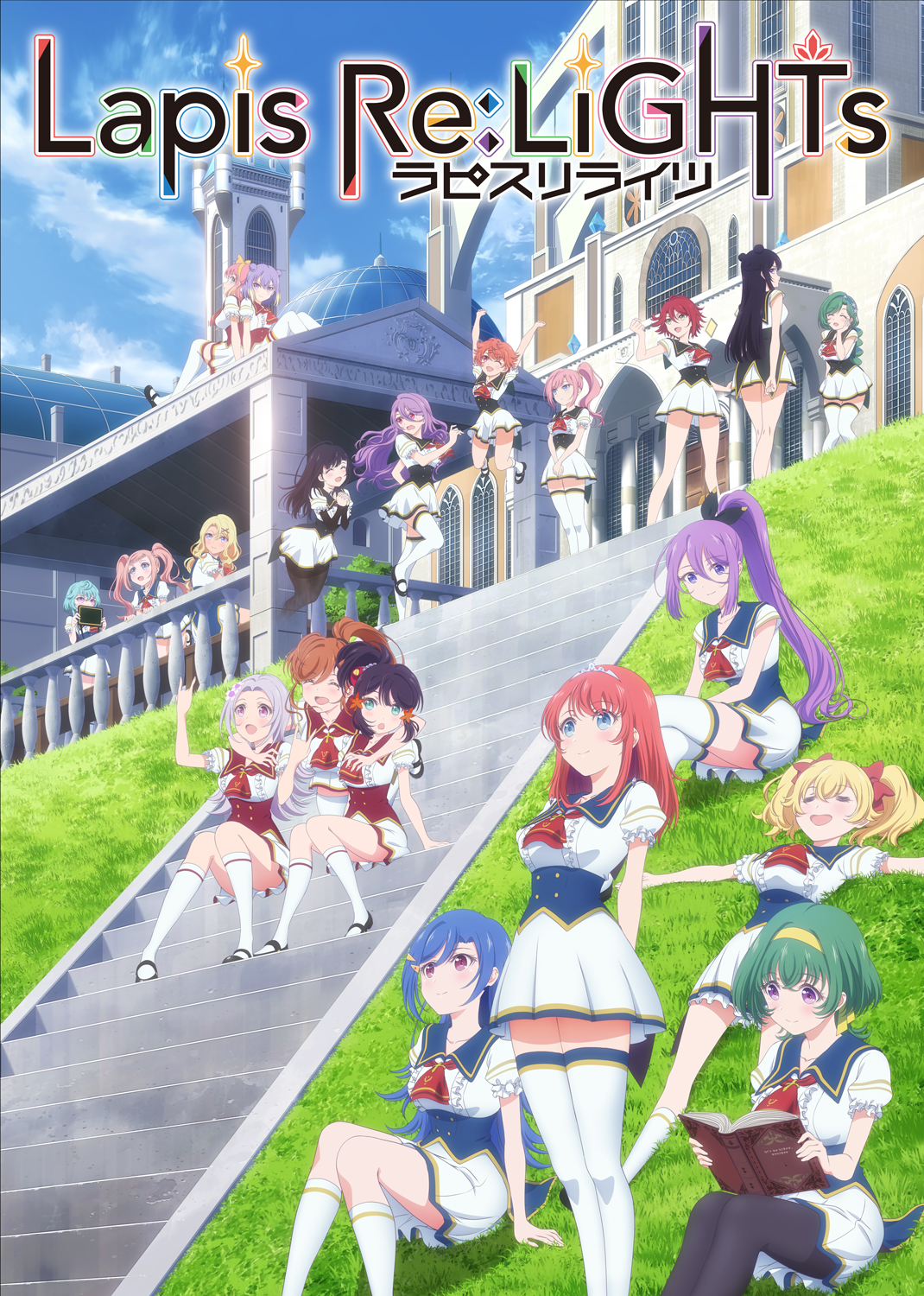 Official Website
https://www.lapisrelights.com/anime/

Copyright
©KLabGames・KADOKAWA/TEAM Lapis Re:LiGHTs

*Contents are subject to change without notice.

For more information on the various parts of the cross-media project Lapis Re:LiGHTs visit the official website (https://www.lapisrelights.com) and the official Twitter (@lapisrelights). Be sure to stay tuned for future updates.

* Official websites currently only available in Japanese.
Lapis Re:LiGHTs Overview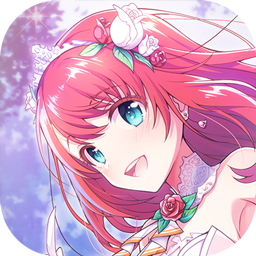 Title

Lapis Re:LiGHTs

Genre

Character-based RPG where magical pop stars work miracles

Copyright

© 2017 KLabGames
© 2017 KADOKAWA CORPORATION


© Shengqu Games






Official Twitter Account

Official YouTube

Official Website
Download here!

https://apps.apple.com/JP/app/id1460556055

https://play.google.com/store/apps/details?id=com.klab.lapis
About KADOKAWA CORPORATION
Founded in 2014, KADOKAWA CORPORATION is a global entertainment enterprise publishing films, animated series, games, and other cross-media content along with operating its own video-sharing website. Headquartered in Tokyo and headed by Masaki Matsubara, KADOKAWA's goal is to accelerate into the future as a major figure in the global content industry.
About KLab
KLab is a leader in online mobile gaming. Founded in 2000 and headquartered in Tokyo, the company is listed on the 1st Section of the Tokyo Stock Exchange. KLab has consistently ranked as one of the top 52 grossing game publishers worldwide since 2012. With its emphasis on quality and innovative games, KLab continues to grow at a rapid pace, expanding beyond the Japanese market with an office in Shanghai. For more information about KLab, please visit http://www.klab.com/jp/english/ .