Utano☆Princesama Shining Live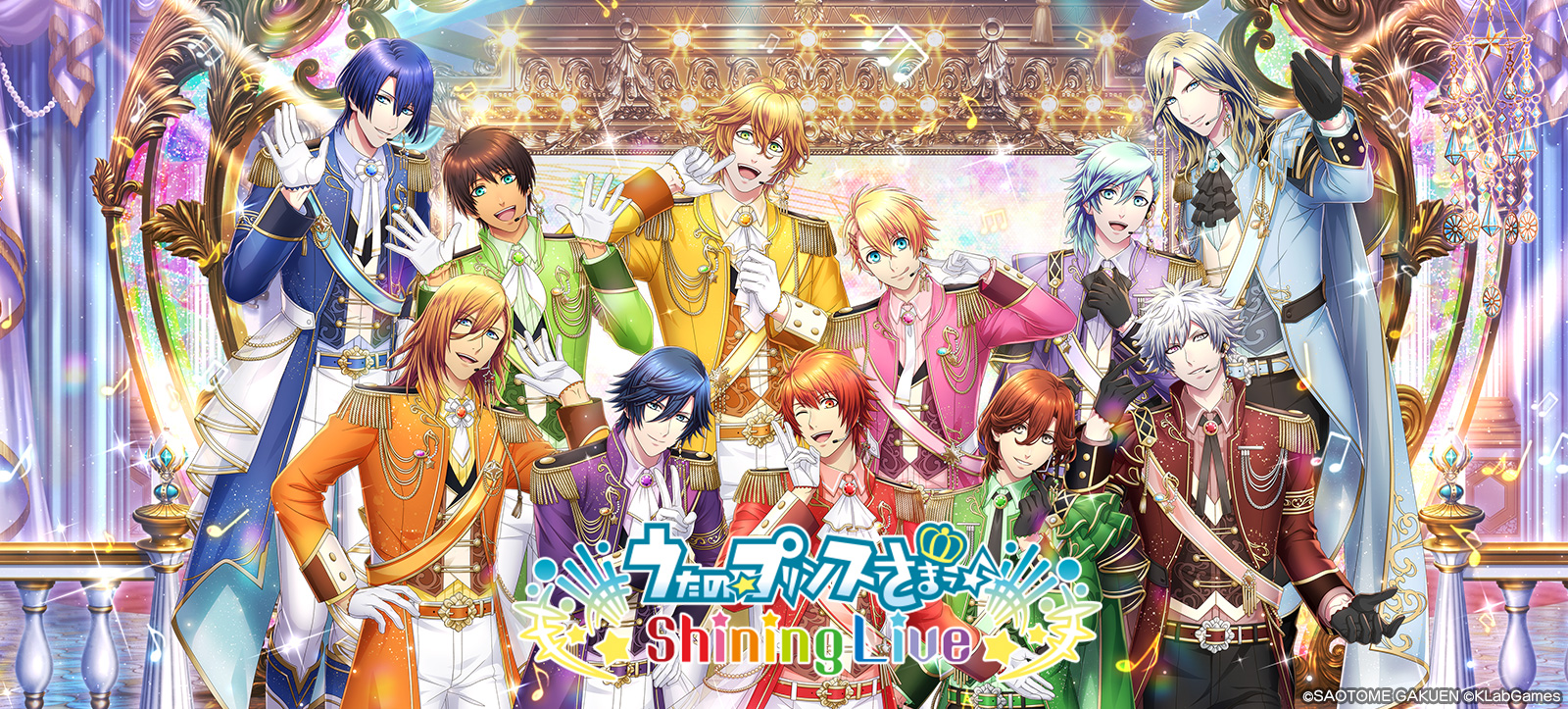 The "Utano☆Princesama" Rhythm Game Is Here!
This completely original smartphone game lets you hang out with all 11 idols featured in the "Utano☆Princesama" series!
Transform Your Smartphone into a Concert Stage!
Enjoy the greatest hits from the popular "Utano☆Princesama" series with simple, intuitive controls in this rhythm game. Create your own personalized idol unit and make them strut their stuff on stage!
All-New Visuals and In-Depth Stories!
Check up on your idols and their pop star lives via new stories and scenes updated regularly! Players can check up on the members of their group, or even transcend group boundaries to mix and mingle with the stars. Don't miss the variety of stage outfits that are sure to catch the eye of any watchful fashionista.
Interact with Your Favorite Idols in Portrait Mode!
Meet your favorite idols whenever you want! The realistic appeal of these idols extends beyond simple scripts–a variety of facial expressions turns them into realistic communication partners. When you get close enough, you may start to notice certain changes in their behavior.
Latest News | Twitter Feed