Magatsu Wahrheit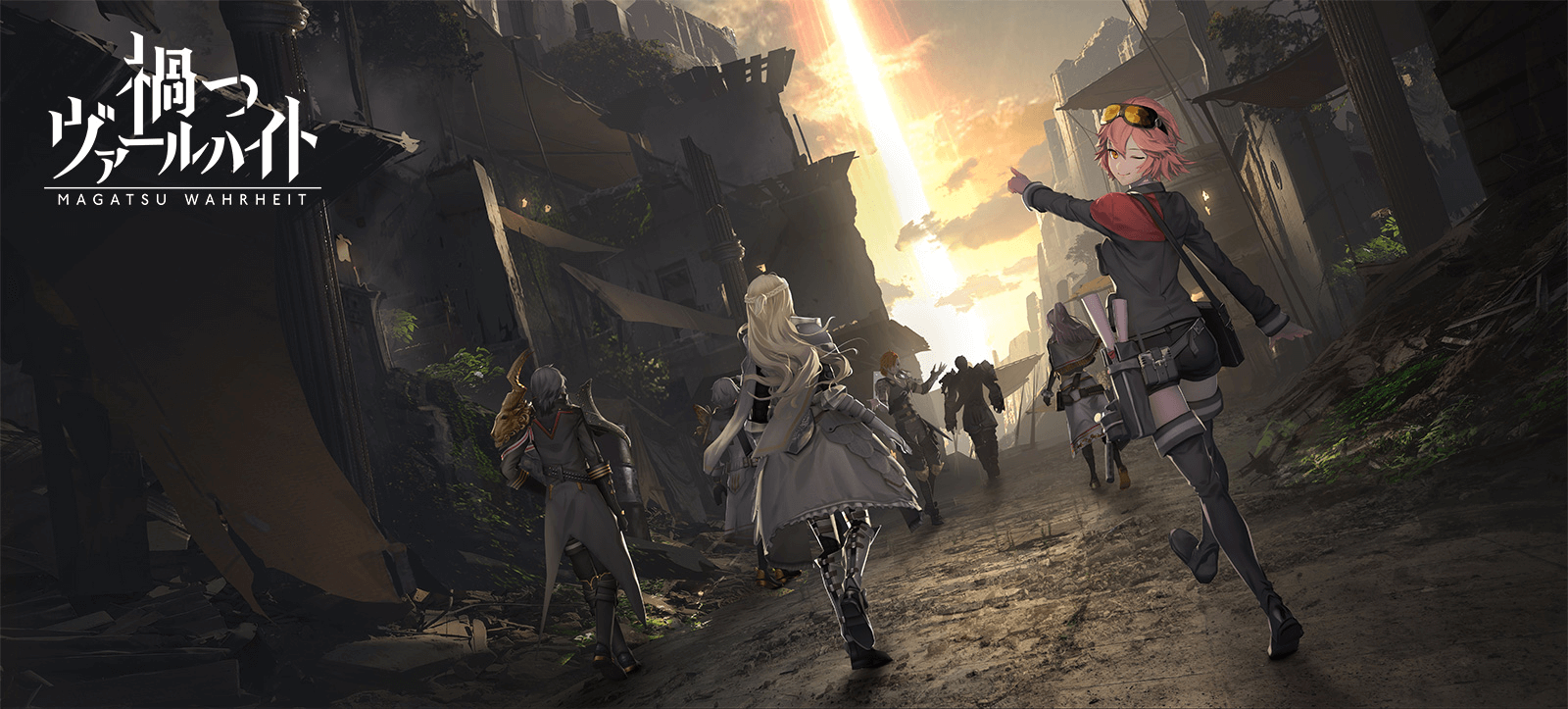 An Original Online Mobile RPG from KLabGames
The world is Wahrheit, a dark place that has been dragged to the brink of extinction by ten pillars of light. Players join the elite, mobile fighting force known as the Kidou Heidan which has sworn to take up arms against those that threaten to destroy humanity, working alongside friends and other players to battle this danger to the human race.
A Completely Original Story!
The pillars of light were the beginning of the end...
Miwa Shoda (Final Fantasy XII) has crafted an epic tale of high fantasy centered around the experiences of a member of the Kidou Heidan in a world that faces terrible disasters and mortal threats.
Six Types of Initial Classes!
In the Kidou Heidan fighting force, members are divided into six classes, including warriors, knights, priests, wizards, hunters, and gunners. Players choose their class and job, honing their chosen craft as they carry out tasks alongside their allies. Each class is headed by a charismatic, fully-voiced leader.
Strategy-Rich Awakened Battles!
In the real-time battles that combine auto attacks and skills, players can trigger the "awaken" feature to defeat the enemy easily. Players work together, utilizing the advantages of each of the six classes, to awaken each other so they can attack in tandem for engaging, strategy-rich gameplay.
A Mobile Online RPG 100 People Can Play At Once!
In battles, anyone can join in at any time without needing to form a party. This makes it easy to work together with other players, and of course there's a wide range of stickers to use to express emotions in the in-game chat. Join your class and build your own community!
Designed By Talented Creators!
In addition to Miwa Shoda as scenario writer, there's also Third Echoes behind the character design, Masaru Yokoyama doing the music, and Hiroaki Ueno in charge of the concept art!
Latest News | Twitter Feed