Love Live!
School Idol Festival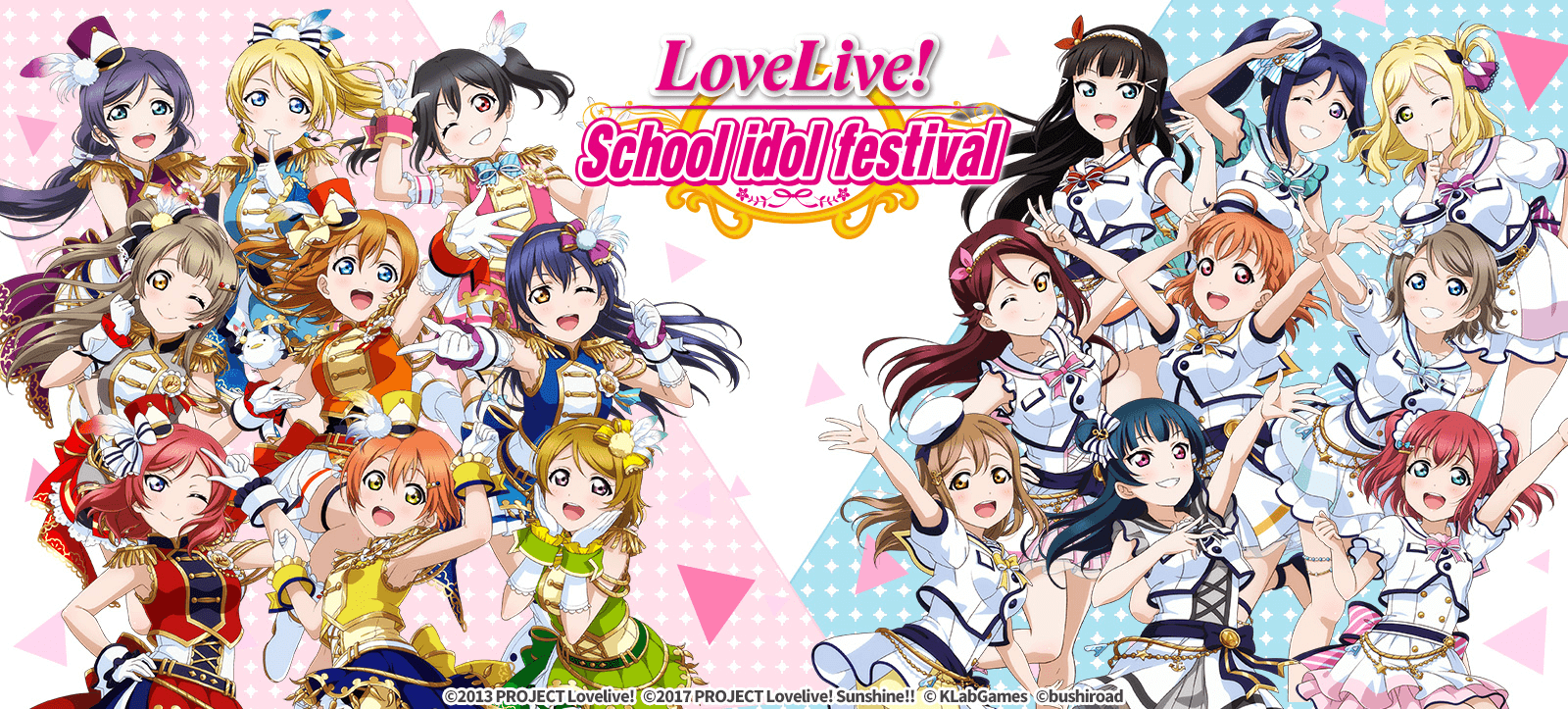 Tap to the beat in this Rhythm and Adventure Game!
The global version of Love Live! School Idol Festival is now available in the App Store® and Google Play™. With their massive success in Japan, the members of Love Live! go worldwide in this rhythm action game. Join the team and make their live performances a success!
Signature Live Performances
Tap along to in-game live performances by Aqours and μ's with easy-to-play controls. Follow the rhythm and unlock new songs!
Original Units
Meet and welcome all nine members from both Aqours and μ's! Create your very own unit with your favorite idols.
Level Up Your Team
Train your members to increase the scores for your live performances!
Global Version for Gamers Worldwide
The global version of the game is now available for fans around the world with English in-game text! The originality of the game translates flawlessly thanks to voiceovers from the Aqours and μ's members themselves.
Stories with Full Voiceovers
The main stories following the adventures of Aqours and μ's are fully voiced by the original voice cast!
Exclusive Side Stories
The game features in-depth stories for the cast of idols fully voiced by the members of Aqours and μ's. Exclusive stories are unlocked as the girls bond with one another.
Latest News | Twitter Feed
©2013 PROJECT Lovelive!
©2017 PROJECT Lovelive! Sunshine!!
©KLabGames
©bushiroad
* All other trademarks or registered trademarks are the property of their respective owners.