Kanahei's Small animals, Piske & Usagi's Short Trip Adventure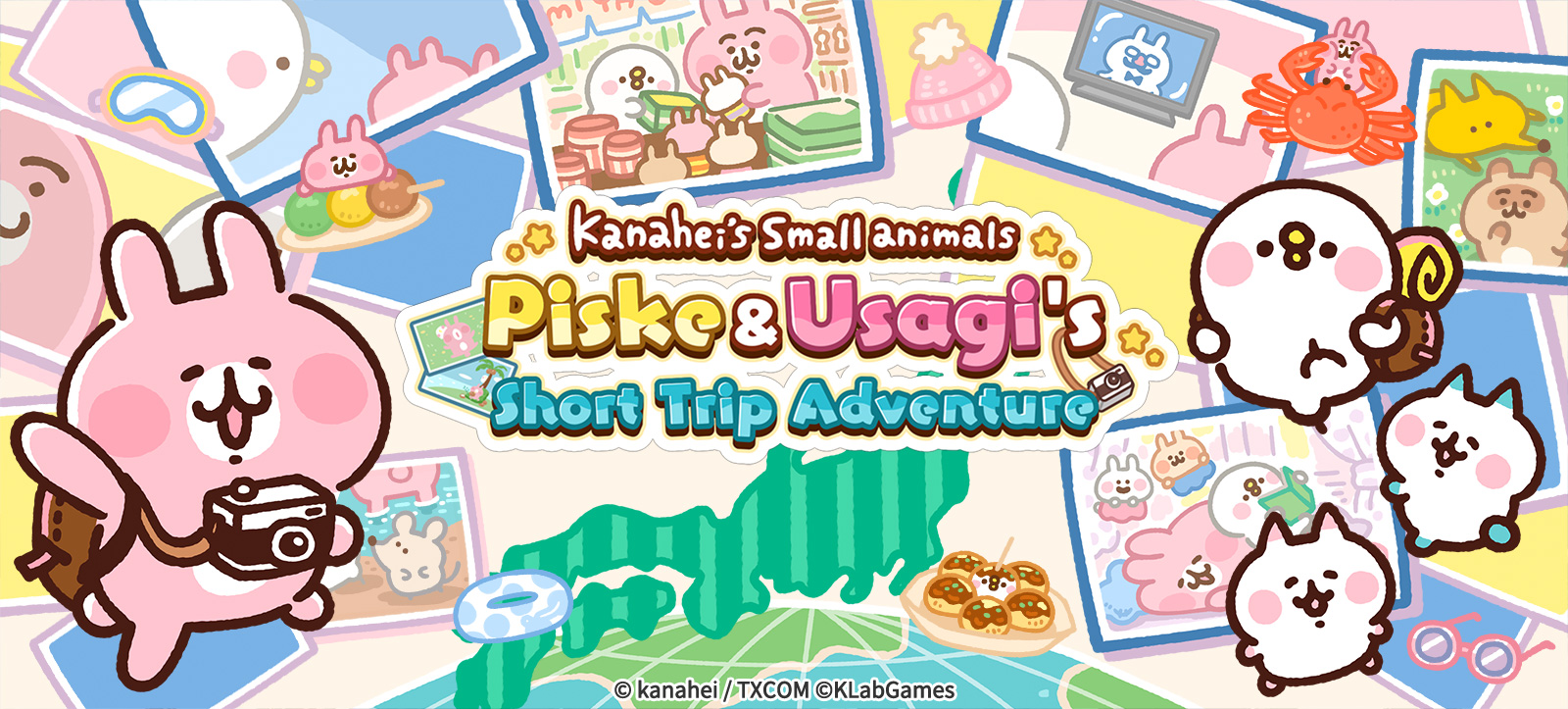 Kanahei's Small animals Star in This Relaxing Travel-Style Idle Game!
Kanahei's characters Piske & Usagi, who are very popular in LINE stickers and social media, are on a brand new adventure ♪
Kanahei's original game characters also appear!
Easy-to-Play Game System!
Simply send Piske and Usagi on a trip and wait for them to return!
An easy and low effort idle game accessible to casual and hardcore gamers alike!
Travel All Over Japan! Around 400 Trip Photos to Collect ♪
Send Piske and Usagi off with some of their favorite belongings so they can take a trip through all 47 prefectures in Japan!
Piske and Usagi may visit places you know and some you don't!
They may bring you back exclusive vacation photos, local gourmet foods, or other souvenirs from their adventures!
Collect 250 Kinds of Souvenirs or so! Plus Enhanced Decoration Function!
Decorate your room with souvenirs and furniture from your trips!
Various Kanahei's Small animals will also visit your room!
Sometimes a special Small animal will appear and give you an item...!
© kanahei / TXCOM ©KLabGames
* All other trademarks or registered trademarks are the property of their respective owners.