Company Philosophy Overview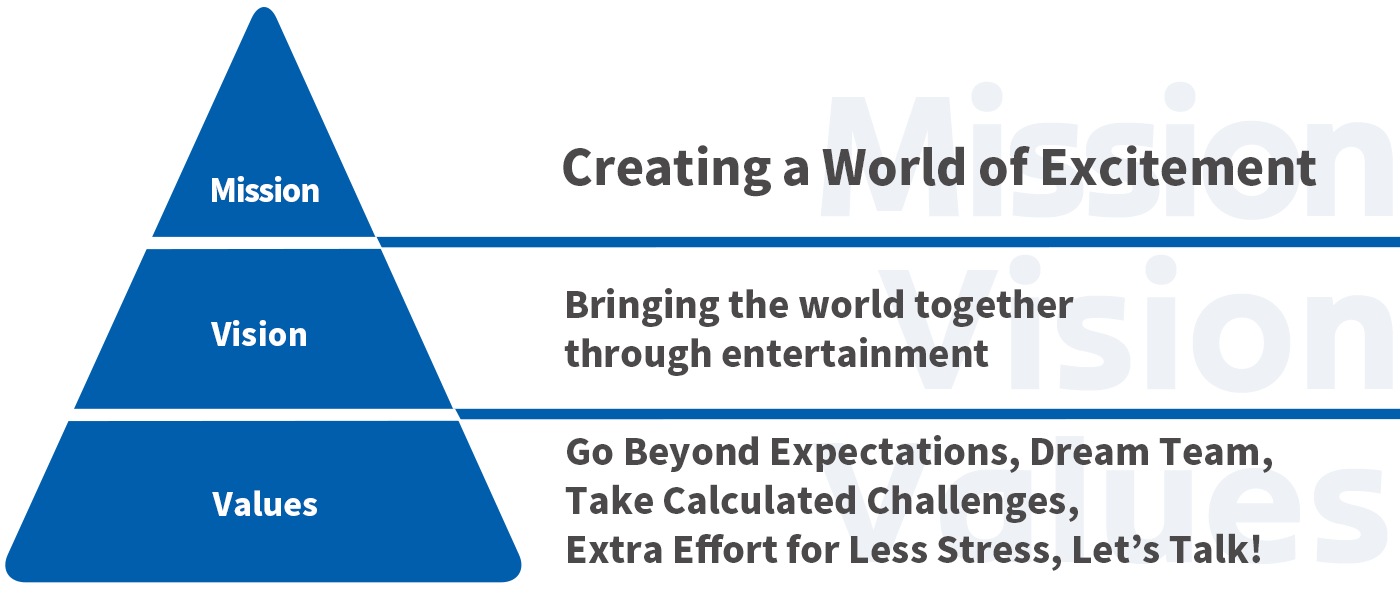 Mission

KLab is committed to the above mission and we strive to challenge ourselves further every day.
Our mission is derived from the following two ideals.
1. To be a company that creates a world of excitement.

Our mission is to bring fun to the world, and everyone in it, through our work.
2. To be excited by our work.

We want to create content and services that are as fun for us as they are for other people.
Vision

Values
The KLab Values are the principles that help to guide the actions and decision-making of all employees at KLab.
Go Beyond Expectations

Pursue quality beyond expectations and keep raising the bar.
Dream Team

Gathering experts to realize greater things.
Take Calculated Challenges

Consider all possibilities for the next challenge.
Extra Effort for Less Stress

Systemize and optimize to make our future better.
Let's Talk!

Understand each other so we can work together to achieve our essential goals.